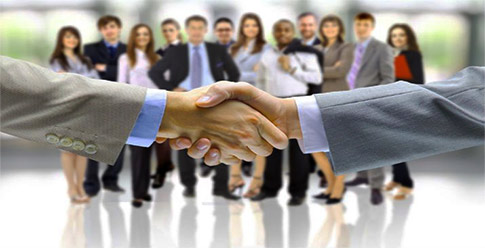 Workplace Mediation and Conflict Management Skills.
Employee conflicts and grievances can have a negative effect on productivity, workplace harmony, and customer relations.
Improve or sharpen your staff's ability to communicate effectively and manage daily situations that might escalate to serious conflicts or customer complaints by investing in our customized workplace mediation and training.
Internal conflicts can intensify and make the workplace an uncomfortable, or even hostile, place to work. Through mediation, our team can get to the root of your workplace issues, and through training, can give your staff the appropriate skills to communicate effectively when addressing conflict.
Since the onset of the pandemic, we are seeing a change in the way that employers and employees communicate. Whether you are working remotely or back in the office, everyone in the workforce has to be prepared to effectively communicate the challenges that may arise from the transition. We, at the Elna B. Spaulding Conflict Resolution Center are ready to guide all parties to find solutions to matters on the job concerning issues such as communication, teamwork and trust.
Some of the services we can provide include:
Conducting interventions that will identify and resolve conflict.
Facilitating diversity conversations that provide a comfortable setting for employees to understand and avoid inappropriate comments and behaviours that might offend others.
Conflict management skills training.
To learn more about our services, please contact us.